Digital Violin Archive Project of Chimei Museum
Instruments of the "violin" family possess sounds of perfection and are the most legendary musical instruments in Western music history. This project builds on the best collection of German, English, and French violins in the Chimei Museum with digitized results from the exhibition of National Palace Museum, "The Legend of the Italian Violins: An Exhibition of the Chimei Museum's Violin Collection," in 2009. The project comprises professionals in the fields of music, information science, digital design, and cultural publishing, looking forward to present the diversity of the world-class musical assets found only in Taiwan.
Website
《The Official Website》
The website provides the contents of the Digital Violin Archive Project of Chimei Museum. Visitors can get familiar with the history of violin making in Europe by the introduction of the city itself, different schools, the luthiers, and the violins.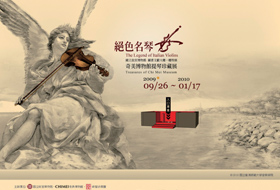 《The Legends of Italian Violin》
To let more visitors enjoy these valuable collections, the contents of this project has been transformed into an online website.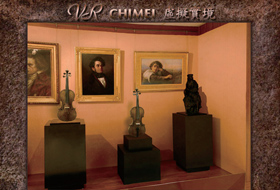 《The Violin's 3D Experience House》
Visitors can move around the 3D images of violins freely in the experience house on the website. The Violin's 3D Experience House has completed its online browsing system in this stage of the project, and it is now displaying 11 violins.
《The Chronicle of the Violins》
The website makes valuable violins correspond with the music history of violin and the important events around the world in a chronicle, dating from 1550 to 1945, 400 years of the western music history approximately.
Publication
《The Legend of Italian Violin 1550-1950》, published in 2009, is the latest and the most thorough bibliography about the early development of violin making in Italian written in Chinese.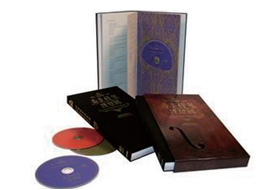 The CD collection "Utopia of CHIMEI Violin Collection Initial and Glorious Era" has been nominated by the 21st Golden Melody Awards for the Best Traditional and Art Music Performance Award and the Best Classical Music Album Award.
The Legends of Italian Violin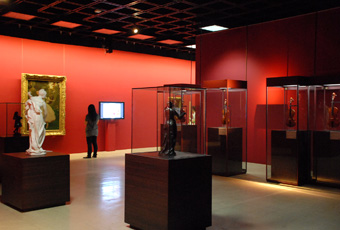 In addition to introducing the violin collections to the mass in a digital form, another major contribution of this project is to systemize a clear shape of the huge and massive history of violin making. All significant achievements had been displayed in the exhibition of "The Legend of Italian Violins-Treasures of Chimei Museum" at the National Palace Museum in 2009. The team members of the project had assisted several works in this exhibition, including writing expositions, making multimedia films, and scheming the contents for the interactive area in the exhibition.